Financing Your Care
In our office, we offer high quality care and payment options for all of our patients.
Our insurance coordinators work hard to maximize your reimbursement and are here to help you make sense of the complex world of dental insurance. Unfortunately, many patients make decisions about their care solely based on their insurance coverage. What they don't realize is that their out-of-pocket expense may be the same whether they visit a participating or non-participating dental provider. Each plan is different and may have annual maximums or maximums on specific services, deductibles, non-covered procedures, and pre-existing condition limitations. It is imperative that you remember your health is priority number one.
What makes Potomac Surgical Arts P.C different is that we have an expert team of insurance coordinators who know how to navigate the process and will work with you hand-in-hand to ensure you receive the maximum reimbursement. When you visit us, you can put your mind at ease knowing you have an entire team devoted to your care from beginning to end.
If your dental insurance carrier is not listed below, that does not indicate you are unable to be treated. In many instances your insurance carrier will still cover a significant portion of your services. As a courtesy we will file the necessary claim forms with your carrier for reimbursement. We recommend you contact your insurance company directly to verify your benefits.
INSURANCES:

*This list subject to change. Updated 01/01/2019
Please note Potomac Surgical Arts P.C is opted-out of Medicare and Tricare.
---
Payment options:
We deliver the finest care at the most reasonable cost to our patients, therefore payment is due at the time service is rendered. If you have questions regarding your account, please contact us at 703-723-5366. Many times, a simple telephone call can clear up any misunderstandings.
Check or Credit Card: For your convenience, we accept Visa, MasterCard, and Discover.
CareCredit: We offer up to 6 months interest free! Apply online below: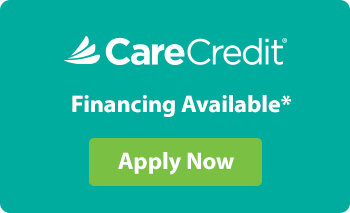 Please note: Payment is due at the time of service.
As a courtesy to you, we will bill your insurance company and track claims. Please keep us informed of any changes to your insurance plan. You are responsible for the fees charged by our office, no matter what your insurance coverage may be. Most insurance companies should respond to the claim within four to six weeks. Any remaining cost is your responsibility.
We are here to help! Please call for more information about financing your oral health needs in our office!